Be Everywhere at Once
Our Video Surveillance Solutions allow you to watch and monitor your building 24/7/365.
These systems have become key components for cities, businesses, and homes in the effort to protect our employees, loved ones, citizens, and properties from harm.
(Not available in the state of New York)
Video Surveillance
Customized to Meet Your Needs
We will meet with you to assess your video surveillance and CCTV needs and determine which system works best for you. We will also go over the difference between a system using digital video recorders (DVRs) or network video recorders (NVRs).

Control Technologies provides full planning, design, installation, start-up, commissioning, training, and documentation of your video surveillance and closed circuit television (CCTV) system.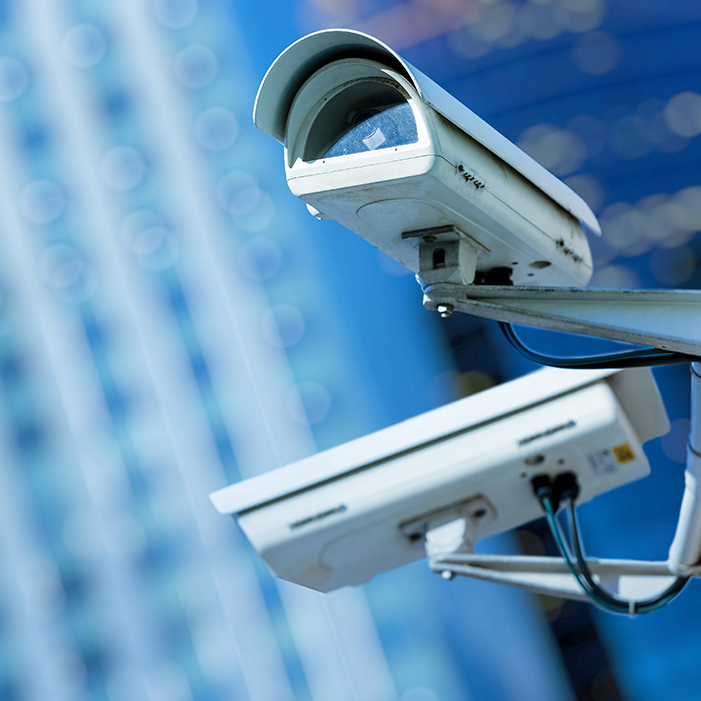 24/7/365 FACILITY MONITORING
Systems can be configured of interior or exterior cold weather rated cameras with day/night capability.
VARIETY OF MONITORING SYSTEMS
We offer systems with IP/network cameras.
Monitoring can include pan-tilt-zoom (PTZ) cameras on watch tours.
DETER CRIMINAL ACTIVITY
Simply the presence of security cameras can prevent theft and vandalism.
SECURE FOOTAGE TRANSMISSION
Footage will be securely transmitted over traditional analog or IP system cabling.
PERMISSION-BASED USER AUTHORIZATION
Ensuring only authorized people can view and access secure footage.
REMOTE ACCESS
Authorized users have the ability to remotely access their video from a web-connected computer or smart phone.
INTEGRATION WITH OTHER FACILITY SYSTEMS
Integrate your video surveillance system with your facility's HVAC, access control, and other intelligent systems.