VISIBILITY AND CONTROL
For Occupants and Facility Managers
From individual tenant sub-metering to multi-site and campus-wide energy metering, empower you and your occupants with detailed insight into your facility's energy usage.
ENERGY METERING
In Depth Insight
Sub metering allows for more advanced zone monitoring and separation of tenant usage data.

Tenant sub metering offers greater accuracy in determining individual utility costs. Individual billing gives tenants more insight and control of their energy bills, reducing overall energy use, and extending the lifespan of building systems.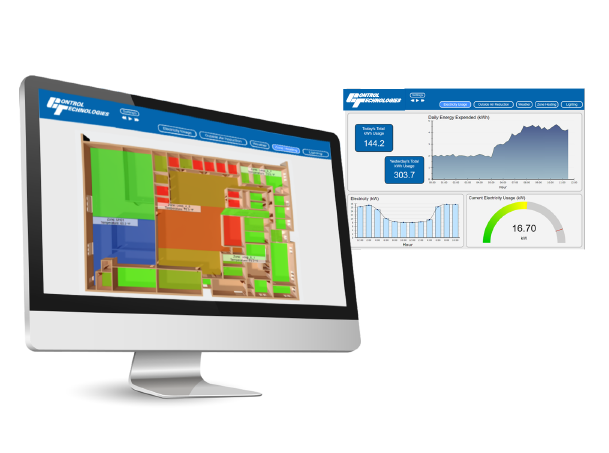 ENERGY DASHBOARDS
Centralized Control
Energy dashboards are an insightful and attractive way to display energy usage. We offer energy dashboards installations for a range of building types, from small-scale complexes to campus communities, where dashboards can be used to display energy consumption data in a central location to help occupants track energy consumption and see results of campus-wide conservation efforts.